Floating Sofa Quartet (FSQ) is a musical cooperation between four young folk musicians from Denmark, Finland and Sweden. The band was formed in the spring of 2013 when the members met at the annual Nordtrad conference in Vilnius, Lithuania.
One sunny afternoon by the banks of the river Vilnia marked the birth of the band; while playing, jamming, chatting and enjoying the sun, a huge dead hog (to everyone's surprise not a sofa) passed by floating in the river.
The idea of the Floating Sofa Quartet was born right there and then!
Since their debut in 2015 FSQ has been nominated for numerous awards and prizes e.g. Newcomer of the Year in both Denmark (Danish Music Awards Folk 2015) and Sweden (Folk & World Music Gala 2018) and in 2016 they won the Saugmann Bjerregaards Fond's competition in arranging/playing traditional Danish music.

So far the band has released two critically acclaimed studio albums: The Moon We Watch Is the Same (2016) which was nominated for two Danish Music Awards in 2017 (Folk Album of the Year & Folk Composer of the Year (Clara Tesch)) and Neighbourhood (2018) which recently won the prize for Album of the Year at the Danish Music Awards Folk/World (2019).
During the last couple of years the band has toured extensively performing at venues in Denmark, Sweden, Finland, Norway, Germany, Austria, Belgium and the Netherlands and performed at renowned festivals such as Kaustinen Folk Music Festival [FI], Førdefestivalen [NO], Tønder Festival [DK], Korrö Folkmusikfestival [SE] and folkBALTICA [DE].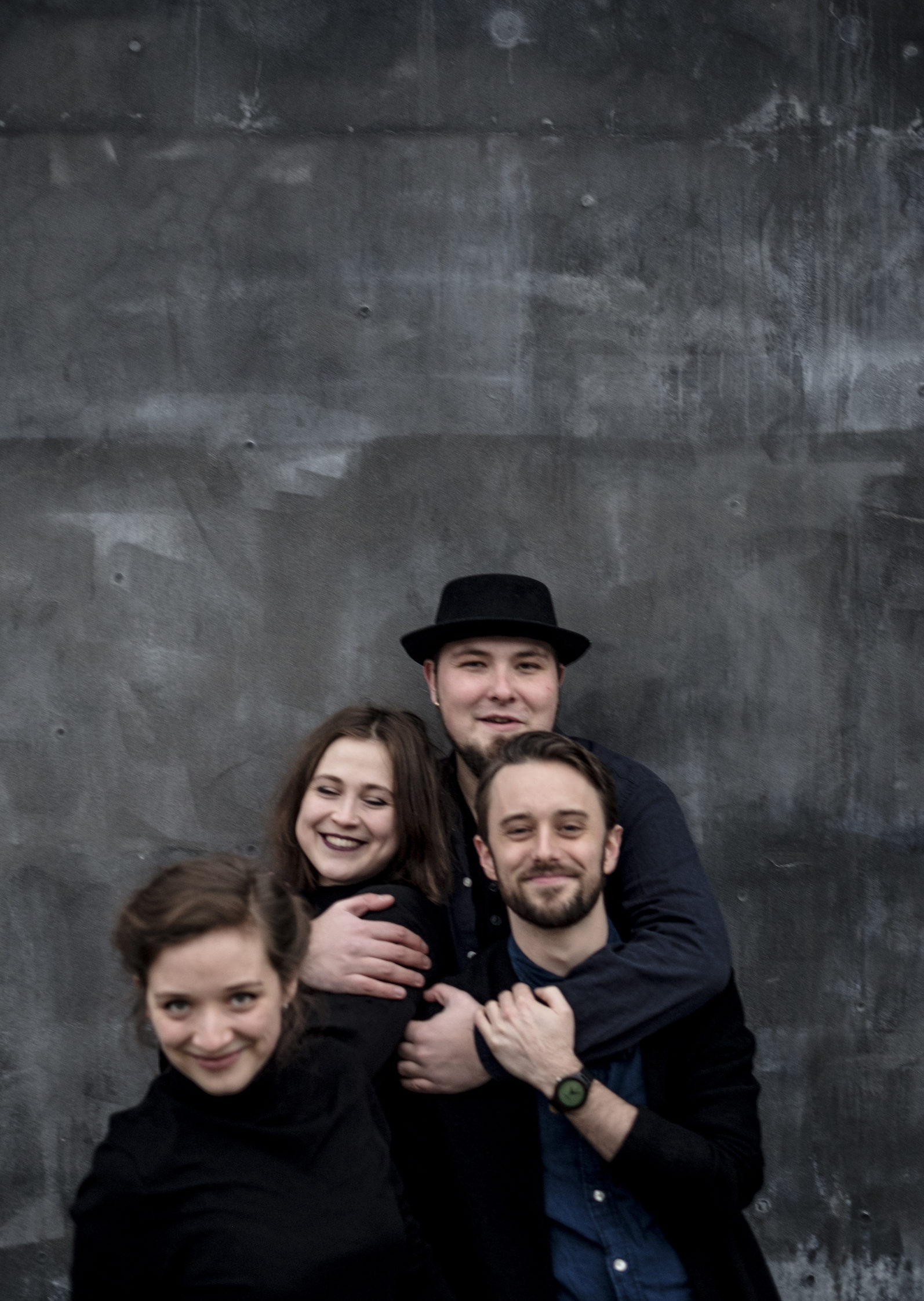 Malte Zeeberg [SWE] – double bass
Leija Lautamaja [FIN] – melodeon & reed organ
Mads Kjøller Henningsen [DK] – flute & bagpipes
Clara Tesch [DK] – fiddle